PAYS : Hongrie
Cordelia Foundation
---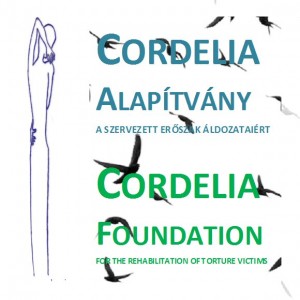 PRÉSENTATION : The Cordelia Foundation was established in 1996 as the accredited member of the Copenhagen-based network, the IRCT (International Rehabilitation Council for Torture Victims). The Foundation received public benefit status in 1998. We finance our activity through grants and funds.
The aim of our activity is to improve the mental state and quality of life of torture survivor and severely traumatized asylum-seekers and refugees through complex psycho-social rehabilitation. Approximately 650-830 clients per year take advantages of our services.
The treatment of the psycho-social and somatic problems of this unique target group is a basic-service public-benefit task, and the Cordelia Foundation is the only civil organization in Hungary which serves this role. The services of the Foundation thus supplement the national health care services through a comprehensive treatment-system.
Our professional team consists of therapists with multicultural experiences and training, and currently comprises 5 psychiatrists, 3 psychologists, 2 non-verbal / art therapists, supported by a social assistant, 5-8 trained interpreters and 3 administrative employees. Our team works as a mobile team, treating the refugee clients at the reception centres. The methods used by the therapists have been internationally acknowledged.
We provide trainings and supervision for professionals working with refugees.
Our centrally located office in Budapest serves as a location for administration, and also provides space for certain therapies and for the internal supervision of the therapists and professional employees.
The UNHCR has rewarded our work with the 2004 "Asylum prize
CONTACTS :
Dr. Lilla Hárdi - medical director, psychiatrist
Dr. Szilvia Káplány - office leader, programme coordinator
ADRESSE :
Budapest
Kárpát u. 1/B., VI./24.
1133 Hungary
MAILS :
cordelia@cordelia.hu